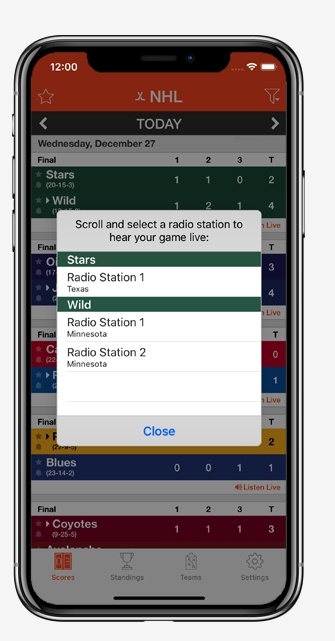 Never miss any NHL hockey action again
NHL Hockey Radio delivers up to date scores, schedules, and standings, and allows you listen to local radio stations for games live. The scores constantly update so you will never miss any sports action again!
Plus setup your favorite teams, and view them all on the same page for easy browsing.
Note: Some stations have restrictions or blackout rules on certain broadcasts and may not carry every game.
We have Radio Stations for every NHL team!
Anaheim Ducks
Arizona Coyotes
Boston Bruins
Buffalo Sabres
Calgary Flames
Carolina Hurricanes
Chicago Blackhawks
Colorado Avalanche
Columbus Blue Jackets
Dallas Stars
Detroit Red Wings
Edmonton Oilers
Florida Panthers
Los Angeles Kings
Minnesota Wild
Montreal Canadiens
Nashville Predators
New Jersey Devils
New York Islanders
New York Rangers
Ottawa Senators
Philadelphia Flyers
Pittsburgh Penguins
San Jose Sharks
St. Louis Blues
Tampa Bay Lightning
Toronto Maple Leafs
Vancouver Canucks
Washington Capitals
Winnipeg Jets
App Screenshots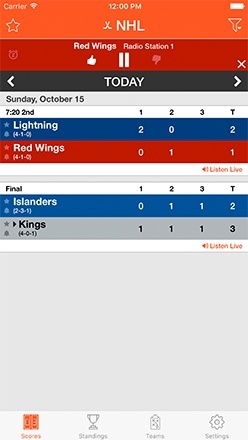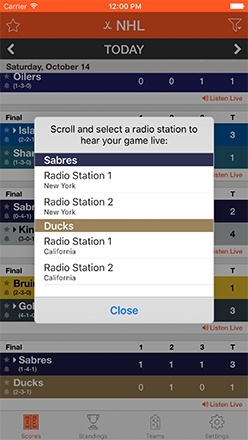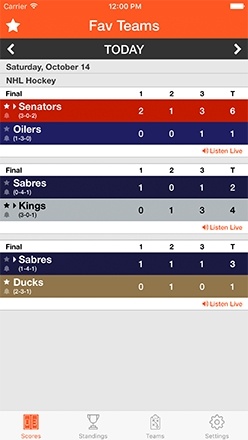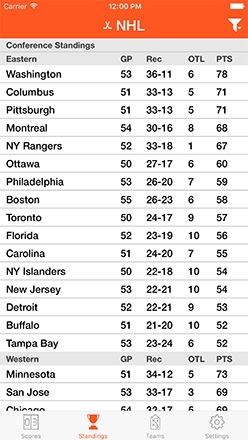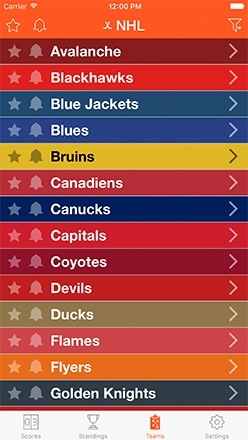 Answers to your questions
Find a bug or have a question about NHL Hockey Radio, or another project? Contact us here.

Brady Software is an IT consulting company specializing in mobile development and web design. We also have extensive experience in requirements gathering and project management. Contact Us today to discuss how we can help you finish your project on time and on budget.