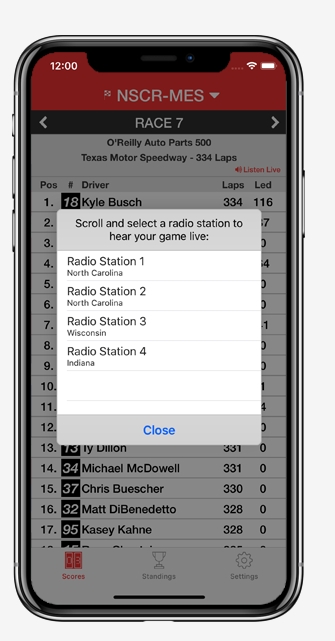 Listen to every NASCAR race, every lap
Monster Energy NASCAR Cup Series motorsports Radio delivers up to date results, schedules, and standings, and allows you listen to local radio stations for races live.
The results constantly update so you will never miss any racing action again! In progress races show what flag is flying, number of laps, and full results each lap.
Note: Some stations have restrictions or blackout rules on certain broadcasts and may not carry every race.
Here are the leagues we support:
NASCAR
Monster Energy NASCAR Cup Series
NASCAR Xfinity Series
NASCAR Camping World Truck Series
IndyCar
Verizon IndyCar Series
Indy Lights Series
App Screenshots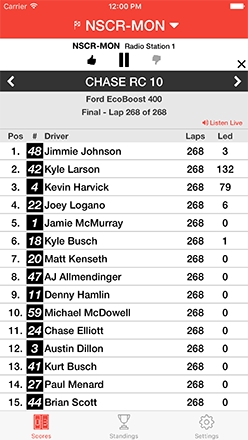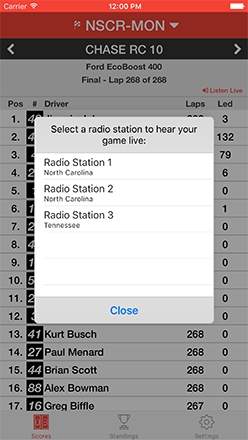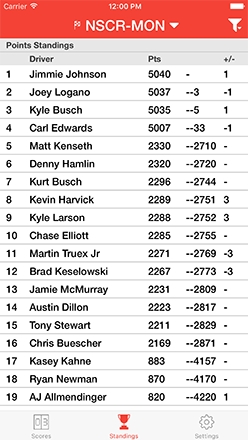 Answers to your questions
Find a bug or have a question about Monster Energy NASCAR Cup Series Motorsports Radio, or another project? Contact us here.

Brady Software is an IT consulting company specializing in mobile development and web design. We also have extensive experience in requirements gathering and project management. Contact Us today to discuss how we can help you finish your project on time and on budget.